Calling All Volunteers!
March 17, 2023 - March 31, 2023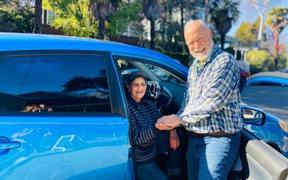 Want to help your community? Looking for a great Volunteer Opportunity? Look no further, we are looking for volunteer drivers for Martinsville/Henry County, Danville/Pittsylvania County, Franklin County, and Patrick County. SAAA is currently reimbursing $.75/mile to transport clients to out-of-town medical appointments. Call (276) 632-6442 for more information.